NON DND (High Priority)
Web Point for last three years has been engaged in providing high class sms service for non dnd. By foreseeing the demand of promotional SMS we have incorporated our services with various aggregators and operators. Every organization strives to excel and escalate its revenues and a handy solution to it is none other than internet marketing services like promotional SMS service. This helps to boom the business by promoting products and services and thereby creating awareness amongst the crowd.

We provide this service by propagating promotional messages of the company to maximum number of people so that people get acquainted with the commodities and associated services of a firm. This proves to be quite helpful in generating lead and absorbing potent customers.

Our promotional SMS non DND service encompasses several catchy features such as- credit SMS, message characters, DND refund, delivery time, the server sending time, report generating time and offer price. The SMS plans are assorted into 6 plans appertaining 100000, 300000, 500000, 1000000, 1500000, 2000000 SMS each. Amongst all the SMS plans, Non DND is given high preponderance.

Our clique of professionals and experts thrive efficient web application through which SMS are sent. It is a boon to the small and medium-sized enterprises that are usually not much sought after. This optimizes their visibility and it is well-known for comprehensive devising and avid clientele. Not only this, one can also sponsor the products and services via internet marketing strategies offered by us. Avail our promotional SMS non DND service to proliferate your business. The key to a business expansion is right here, just a click away.
Expect the best
Our New Features
WEBPOINT Guarantees lowest price for the bestest services we provide. High services = low price is a key-feature. Find a low price & we will match it.
We are very lenient :), so we just charge for the SMSs you buy and nothing extra. No setup fee or extra money is demanded.
SMS Scheduling
Don't you get much time to access our panel? Don't worry, just login once and order your messages to get themselves delivered at the time and date you want.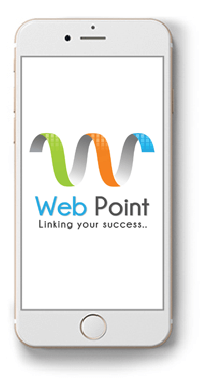 Our gateway is build upon dedicated servers joining multiple sms gateways that provide lighting fast sms delivery. Delivery time – 9 am to 9 pm.
Do not worry about the DND numbers in your contact list. Our DND Filterers will pull out the rushing numbers from the list and will send them back to you.
Our server conjoins multiple SMS gateways that are dynamically picked up to send SMS. This will help our server to reduce the load on a single gateway.