NON DND (Sender Id)
Web point is rendered to provide optimum services to the uprising firms. In day to day business every business want to brand its product and service with sms services.In this regard we do provide the sender id solution with our sms technology which very easy to use and handle it.

The myriad benefits :
DND refund,
credit SMS,
message characters approx 160 characters
delivery on time,
the server sending time,
report generating time
The validity period can vary from half-yearly basis to annual basis.
Delivery time is uniform for all the plans.

However, the total number of SMS that has to be sent is of cardinal significance. The SMS are classified into 6 plans enclosing- 100000, 300000, 500000, 1000000, 1500000, 2000000 SMS each. In all the SMS plans, a high accentuation is given to non DND.

Our team of adroit professionals and agile experts develop efficient web application through which SMS are channeled. Small and medium sized companies gain potential exposure with this strategy. They get an opportunity to boost their visibility and thereby increase their customer list by availing these services. Promotional SMS non DND service is a boon to all the enterprises who wish to ameliorate their business by extending penetration of their goods and services amongst the people. The pathways to expand the business avenues are right here, just a click away.
Expect the best
Our New Features
WEBPOINT Guarantees lowest price for the bestest services we provide. High services = low price is a key-feature. Find a low price & we will match it.
We are very lenient :), so we just charge for the SMSs you buy and nothing extra. No setup fee or extra money is demanded.
SMS Scheduling
Don't you get much time to access our panel? Don't worry, just login once and order your messages to get themselves delivered at the time and date you want.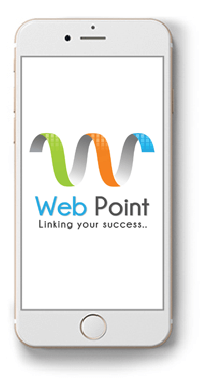 Our gateway is build upon dedicated servers joining multiple sms gateways that provide lighting fast sms delivery. Delivery time – 9 am to 9 pm.
Do not worry about the DND numbers in your contact list. Our DND Filterers will pull out the rushing numbers from the list and will send them back to you.
Our server conjoins multiple SMS gateways that are dynamically picked up to send SMS. This will help our server to reduce the load on a single gateway.