NON DND (NORMAL PRIORITY)
The Web Point administers services to cull customers exclusively. By contemplating the surging demands of promotional SMS, we strive to make our services fall within the crater of cost-effectiveness. In this era of cut-throat completion, every enterprise strives to attain excellence and increase its revenues. In this service we guarantee that campaigns will run on timely manner.

Prices for these sms can be varied from 5 paisa to 10 paisa depedns on what kind of delivery client is expecting on its campaign. We do support client with our vast range of database.
SMS features
Online Panel
Message characters,
DND refund, offer price,
Delivery time,
Server sending time,
report generating time.
Validity period can vary from a span of 6 months, to annual basis. or unlimited time depending upon the type of plan. However, the delivery plan is unanimous for all the plans. The prime factor is the total number of SMS that has to be sent. These SMS are categorized into four plans of 50000, 100000, 300000, 500000 SMS each. Amongst all, a high priority is given to Non DND messages.

Our dexterous and well-paced team of experts and professionals maneuver competent web applications through which SMS are propagated. All the enterprises, especially the small and medium-sized ones which are usually not apparent to people become prominent. They get an opportunity to accelerate their cognizance and boost their customer base by availing our service. Conjointly, one can also promote merchandise and services through internet marketing services provided by us. Opt our promotional SMS and DND service to foster awareness of your enterprise. Promotional SMS service is just a click away, to ameliorate one's business. s
Expect the best
Our New Features
WEBPOINT Guarantees lowest price for the bestest services we provide. High services = low price is a key-feature. Find a low price & we will match it.
We are very lenient :), so we just charge for the SMSs you buy and nothing extra. No setup fee or extra money is demanded.
SMS Scheduling
Don't you get much time to access our panel? Don't worry, just login once and order your messages to get themselves delivered at the time and date you want.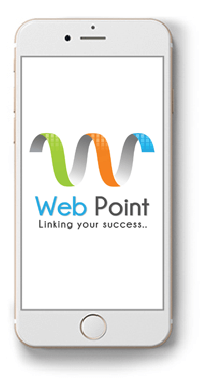 Our gateway is build upon dedicated servers joining multiple sms gateways that provide lighting fast sms delivery. Delivery time – 9 am to 9 pm.
Do not worry about the DND numbers in your contact list. Our DND Filterers will pull out the rushing numbers from the list and will send them back to you.
Our server conjoins multiple SMS gateways that are dynamically picked up to send SMS. This will help our server to reduce the load on a single gateway.