DND OPEN (SIM BASED)
We provide reliable services to the customers. This service is for those customers who wants to display mobile numbers in from section.In this service chances to open message is 100%. You can use this service for sending property, spa, stock market, education etc. messages on weekly , monthly basis. We strongly adhered to use this service but can avail this service on client' s demand.
DND OPEN (SIM) features
Online Panel
Create SMS
Service sending time
Delivery time
Message character only English and Hindi
All the services offered with the different plans to the customers. Delivery timing is FROM 9.00 am to 7 pm equivalent for all plans. Sending SMS to the destination is our main motive. We have six different plans these are- 50,000, 100000, 300000, 500000, 1000000, 1500000, 2000000 SMS each. In all the services,
Validity period of time- No validity
With a tremendous team of expert, we ensure the circulation of SMS all over the area. Our team has developed an efficient web application for all medium and small enterprise. These are not visible to the users and have the chance to expand the customer base and clarity by taking advantage of our services. You can also promote your services and products by using marketing services. Promoting and branding of your goods and services helps you in boosting your business.
24*7 we provide the services to the clients and just by clicking once you can make your business productive.
Expect the best
Our New Features
WEBPOINT Guarantees lowest price for the bestest services we provide. High services = low price is a key-feature. Find a low price & we will match it.
We are very lenient :), so we just charge for the SMSs you buy and nothing extra. No setup fee or extra money is demanded.
SMS Scheduling
Don't you get much time to access our panel? Don't worry, just login once and order your messages to get themselves delivered at the time and date you want.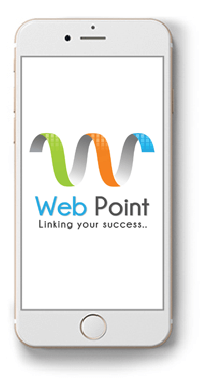 Our gateway is build upon dedicated servers joining multiple sms gateways that provide lighting fast sms delivery. Delivery time – 9 am to 9 pm.
Do not worry about the DND numbers in your contact list. Our DND Filterers will pull out the rushing numbers from the list and will send them back to you.
Our server conjoins multiple SMS gateways that are dynamically picked up to send SMS. This will help our server to reduce the load on a single gateway.